Step 1. If you fail to validate your BioSig-ID™ Password 3 times in a row, and cannot recall your Click-ID™, you can click on the @email button on the BioSig-ID page within your course.

IMPORTANT
: If your email address is not listed on the button you must reach out directly to your institution.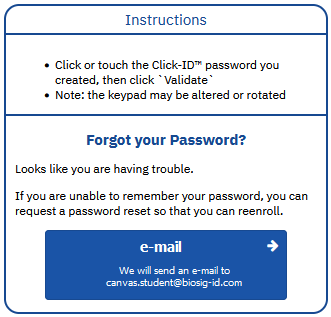 Step 2. BioSig-ID will then send a security code to your email address. You must keep this window open. Your security code will only be valid for 60 minutes. Make sure you check your junk/spam folder.

IMPORTANT
: Do not close the BioSig-ID page.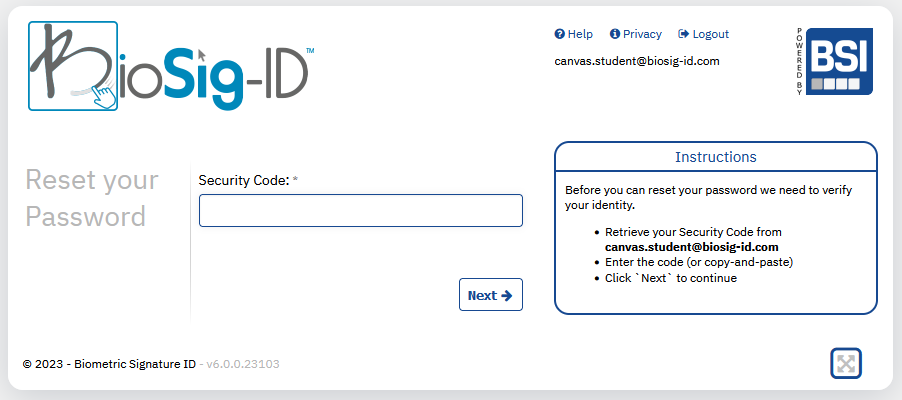 Step 3. Go check your email for a message from
[email protected]
. Copy the security code.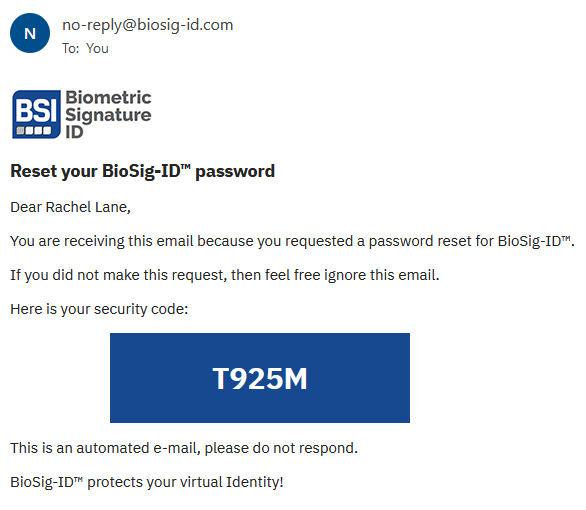 Step 4.
Return to the BioSig-ID page and enter your security code. Be sure not to include any extra spaces or characters.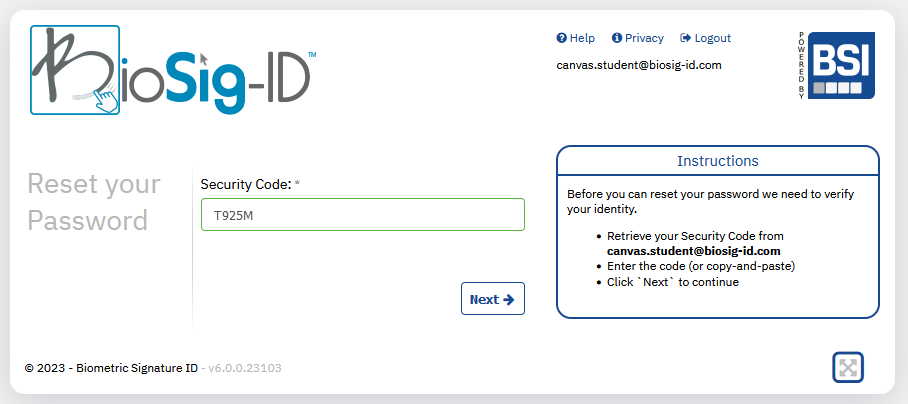 Step 5. When your security code is entered you will be permitted to enroll a new BioSig-ID password. If you struggle to enroll your new password please visit our
Step by Step enrollment article.